---
Where to go?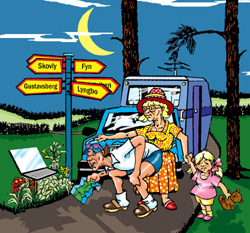 The naturist campings and resorts are owned or rented by naturist organizations, and membership in a club associated with the International Naturist Federation is usually required for access. However, you will be heartly welcomed to a short time "test visit".
The nude beaches are public areas where nudity is accepted, either officially or by practice. Everybody have access to these beaches.
The map below shows the locations of the naturist campings and resorts (green), naturist beaches (yellow) and indoor swimming pools (blue).
If you prefer, select a larger map [1].
If you have a GPS navigator or a Smart Phone,
you may download the locations of the campings, resorts and beaches from this KML file [2].
---
Source URL: https://scandinavianaturist.org/en/node/2?page=0%2C1
Links
[1] https://scandinavianaturist.org/node/367
[2] https://scandinavianaturist.org/naturist_locations