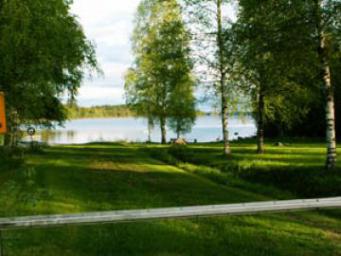 The nude beach at Sandviken Naturist Camping is open to public. It is operated by the naturist association Värmlands NF.
Sandviken Camping is beautifully situated 15 km east of Filipstad and 6 km east of Persberg at the lake Yngen with surrounding forest with partly flat and partly hilly terrain.
The lake has clear, fresh and clean water and the sand beach is well suited for children of all ages. Around the beach there are large lawns for sunbathing. There are canoes and a pedalo (boat) for hire.
You can park your car less than 100 meter from the beach.
Address:
Sandviken Naturist Camping,
Lervik, Sandviken 1
SE-682 92 Filipstad, Sweden.
Phone +46 590-21100

Naturist Association
Värmlands Naturistförening [1] (VNF),
Box 118
SE-682 23 Filipstad, Sweden
Phone +46 590 21100
E-mail: varmland [at] naturistforbundet.se (Värmlands NF and Sandviken Camping)
There is a widely known Swedish gourmet restaurant less than 50 km away, Grythyttans Värdshus.